I've had to file a few Insurance and Government Benefit claims in the last few years. There are a number of common mistakes to avoid when making a claim!
I've been through this process 8+ times in the last 4 years (it was a chaotic season 😆) and have learned many lessons. I made a few mistakes that you can learn from when claiming benefits from a personally-owned policy, work group plan, and Government Programs like WCB/ICBC/E.I. It's a big part of WHY I chose to work in this field. 
Making a claim – using your insurance policy or Government program – involves A LOT of paperwork and there's room for error.
There are a lot of common mistakes to avoid when making a claim. Here are some tips that may help!
First, don't wait to say you're hurt!
Injuries can take a few days to develop. Document what happened either by going to the Doctor or filling out an incident report. I had an issue when I didn't think a work accident was a big deal until a few days later. By that time, I couldn't prove it happened at work. It's especially important with a muscle injury which can be considered wear and tear of your body.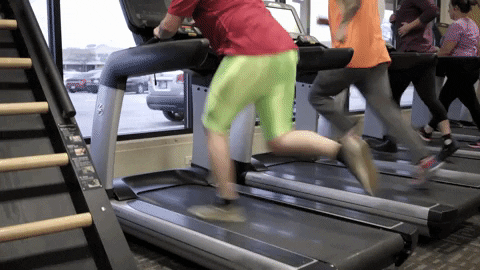 Next, keep a paper trail.
This is important! Carriers cannot and will not take your word that there was an accident or that you're sick. You MUST document it properly. This could be an incident report at work, going to your Doctor, walk-in clinic, or emergency room. Some companies may accept a report from a professional such as a massage therapist, chiropodist or chiropractor.
Continue to keep a paper trail of your injury. Some people keep a journal of their pain, appointments, phone calls, etc. We found it really helpful when my husband was thrown from a ladder and we had a hard time getting coverage for the tissue damage he suffered. Journaling isn't required, but it can save you some big headaches. Again, the companies will not take your word for it, so you need to continue to follow up with your Doctor, massage therapist, chiropractor, or other licensed professional – Carriers will accept documentation from specific professionals, so check first.
Even while my husband was working after that ladder fall, he went to go to the Doctor every 2 weeks to get proper documentation on his pain because it didn't feel right. It was his saving grace when, what we thought to be an easy-to-prove injury, was still denied. If he'd stopped going to the Doctor (even while his claims papers were being processed), we couldn't have proved the extent of his injury to have the decision appealed. One more time for the people in the back: Claims Adjusters will not accept your word for it!
Specific to

Disability insurance

: You will not be covered for your full wage so make sure you have enough insurance AND an emergency fund!
Canada has an "All Sources Maximum". That's the total amount of money you can get from disability insurance, Government Benefits, and any other source COMBINED. It's 85% of your NET income. For example, if you're getting a disability benefit from ICBC and you have accident insurance, together they can pay you a maximum of 85% of your income (after-tax).
You're still out 15% of your income. Think about the extra expenses you'll have because of your injury too – extra take-out, child-care, your partner taking time off work to help you, etc. We all know someone who's been on disability – what were they worried about? This is why Emergency Funds are so important.
The 3rd mistake to avoid when making a claim is not asking for direction from the claim's adjuster.
Adjusters have a lot of cases on the go. To make YOUR life easier, ask how long it'll take when you're waiting on an answer from them. They'll probably be able to tell you it'll be at least a few days/2 weeks/etc.
The process will be smoother if you're on the same page.
I've also had adjusters that wouldn't return my calls.
One time, I was almost cut off my benefit because my contact person wasn't responding and the company thought they hadn't received an update from me in weeks. That's not a slam against adjusters – they have an incredible amount of work on their plates.
My rule of thumb is, if I can't get a hold of them in over 2 weeks (not including how long they had told me I'd be waiting), I call in and ask to be transferred to a new adjuster. 
The last mistake I made was not knowing the contract.
You need to know your contract! Many points are standard through insurance contracts and Government disability benefit programs. Each source will have specific requirements when you make a claim. For example, when we went to Australia, I got traveler's insurance. Being a realist (and having made this mistake already), I read the contract first. AND I'M GLAD I DID! I had a very painful, infected wisdom tooth 6 days into our 21-day trip and had to go to the dentist. I knew the contract and that I'd need a note from my dentist, including pictures, proving it was unexpected, emergency dental surgery. It would've been hard to get when I made the claim a month later! The tooth was pulled on the spot and getting reimbursed for my expenses was easy.
Contracts can be hard to understand. It's why I'm such an advocate of having an Insurance Agent. Whether it's an agent or a broker, having someone that you can call, rather than a 1-800 number, when you are in situations like this will make all the difference.
Remember, this is in no way legal advice or counsel and is based on my experience in these situations. The information is of my opinion and experience and does not reflect the industry as a whole. Please click on the links provided and talk to your Insurance Adviser with any specific questions.
Being injured can be a stressful time. I hope that this article will help you avoid some of the common mistakes that I made while going through the claims process!
The form you have selected does not exist.