Feeling uneasy or maybe a bit scared by what you're hearing in the news right now? They're talking about market free falls, a disease that has people quarantined and likely all of your upcoming events have been canceled. People are panicking and bulk buying, and you're trying to keep your cool while wondering what you can do to survive the Coronavirus in Canada. Knowledge is power, so let's talk about what you have control over.
The virus is affecting our World way beyond health. 
It's hitting our communities, lifestyles, and economy drastically. But don't fret! There are things you can do about it. Right now, it's important to take care of our communities and make sure that we're prepared.
How can we support people?
Community is so important in times like these. Sharing resources is the perfect place to start. Whether you have food or coveted toilet paper, sharing is caring. Our local heroes are helping people who don't have access to their medications and other necessities right now.
Let's not forget those suffering in silence from their mental health, too. Those with an anxiety disorder that's being perpetuated and domestic abuse victims who are quarantined in dangerous situations are part of that group.
Reach out to your friends and family. You may not know what they're struggling with behind closed doors. That human connection and support are so important right now.
Buy local.
You'll hear us talk about that a lot at Iron & Pearl. Shopping locally can make a big difference, especially right now. These businesses often don't have online stores or second locations that they can make an income from. It's a family behind the scenes who relies on the income that their business brings in. Buying local is critical to curbing this financial crisis.
Stock what's necessary.
At this point, we've been instructed to stay home if at all possible. It's always a good idea to have a couple of weeks' worth of food on hand in case of an emergency. Surviving the Coronavirus is no different. It's important to have what your family needs but it's not necessary to buy stores out of their stock. When we do that, it takes away resources from those who haven't been able to leave the house – mothers of young children, the elderly, and those fighting on the front lines. Look out for your neighbours.
Keep an eye on your emergency fund.
Your family has told you for years that you need to have an emergency fund. Do you have one? Many people don't have much of an emergency fund. Either from not seeing the importance of it or because money was tight before any of this happened.
We're hoping that you see how imperative an emergency fund can be at this point. Check out our blog post on "how to save money without making more" to read more.
Keep an eye on what you're spending as well. As much as spending would help our economy, spending unnecessary money right now may hurt you later.
Stop looking at your investment statements.
You know they're not looking good and so do we. Our advice still stands – don't sell. Have you ever heard the sage advice buy low, sell high? That's exactly what we should be remembering right now. Unless a professional who knows your specific case has told you to sell now, just hang tight.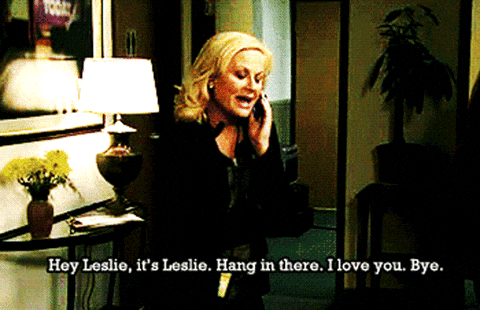 "That's it, we're done."
Don't let yourself get to that point with your finances. There's no doubt that some people will be hit hard financially by this market free fall. But, there have been measures put in place already. If you've been quarantined or laid off, look into EI benefits. They've made some big changes to ensure you'll have at least some income right now.  BC Hydro and the big mortgage lenders are offering for those in a tight financial spot to defer their payments for up to 6 months. Keep in mind, you will still have to honor those payments. But, if you're genuinely struggling to make ends meet, take hold of this opportunity.
Filling out an insurance application?
It's going to take longer. If you've recently traveled, you will have to be in quarantine for 2 weeks before they can consider your application. Companies have stopped issuing travel insurance and medical tests have been suspended until further notice – making it more difficult to get many types of personal insurance. "Business as usual" may not really be. Insurers have people working from home or locked-down offices so that your questions can be answered, but buying yourself a policy will be more tricky.
Put your phone down.
We'd prefer it if you finished reading this article first 😉 but try not to stay right on top of the news. There are scary videos coming out on social media, headlines that'll turn your stomach, and helpful Government plans that make you feel nervous about how long this will last.
Keeping yourself up to date may seem helpful, but it can also be anxiety-inducing. If you're feeling overwhelmed or uneasy about this situation, stay home and put your phone down. At this point, helpful information may actually be harmful to you. Having Coronavirus in Canada is going to be all about preparation and education.
This is a scary time for the World. Building community and leaning on each other might just be the silver lining in all of this.
We won't be staying quiet in our offices as this goes on! Follow us on Instagram or Facebook for consistent updates on the financial support that Canada is offering and other options available to you.
As always, reach out to us through our contact page and we'll do our best to help.
Canada's March 18 Covid-19 Economic Response Plan