As a busy business owner, do you feel like you're running around like a chicken with its head cut off? Holding client meetings, being a parent taxi in between, meal planning, running the house and being the glue that holds everything together. Who would do all of that if you couldn't? That's exactly why mom-preneurs need life insurance the most.
If working from home allows you to chauffeur your kids, run errands, do chores or be a homemaker, your family would be lost if you weren't there.
Even if you don't work from home, hired help and put systems in place so that certain things can run smoothly without you there, your family will still be scrambling to do those little things that often get overlooked. Not to mention how much they'd miss you.
Your business may also be an asset.
Having a plan to cover your business expenses until it can be sold would be a tremendous help to your family. Or, maybe your kids are a bit older and one of them would like to run your business. Giving them or your business (if it's incorporated) a set portion of your life insurance benefit would afford them what they need to transition your company.
For example:
Cost of closing your business

Covering outstanding debts
Capital Gains

Ensuring your employees/subcontractors are paid for their work

Legal fees

Taxes

Financial obligations, especially if you personally guaranteed your debts against your home/investments/etc.
Of course, that's not an exhaustive list – just a starting point. Talk to your Financial Planner/Accountant and Lawyer to determine exactly what you need.
Especially if you're a sole proprietor, consider your personal taxes as well.
We want to prevent your family from getting any unexpected, large bills. Sitting down with your Insurance Broker or Financial Advisor is the first step in ensuring your personal and business finances are in order if anything does happen.
Mom-preneurs need life insurance the most because they often juggle two important roles – a business and a home.
You have a very important role and play a detrimental part in caring for both your business and your family. Having a life insurance policy and talking about a plan with your partner can ensure that they'll be taken care of, even if you're not there.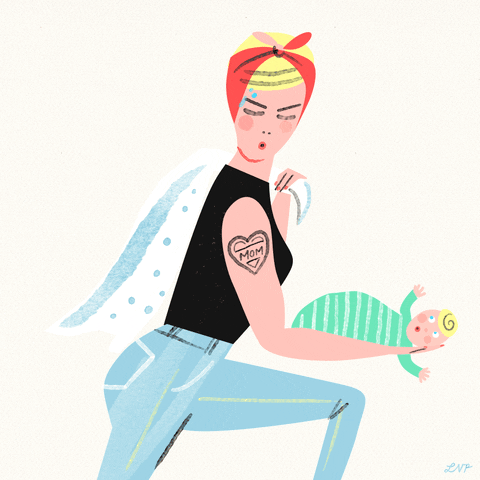 Remember, you're in control of your financial future.
It takes time and effort to put plans like this in place, but it's worth it to know that your family is taken care of.
If you could use weekly reminders about taking a holistic approach to caring for your finances, join our newsletter!