Do you find yourself in the Household section of Superstore or opening the Amazon app on crappy days? Putting things in your cart that you really don't need, in an effort to feel rewarded for the day's frustrations and indulge in a little retail therapy? Until you look at your bank statement and realize how quickly those purchases add up.
If that sounds familiar, you're not alone. 63% of Canadians admit to impulsive shopping and we spend about

$8.8 BILLION on it collectively,

every year.
It's easy to get stuck in a 'stress and spend' cycle of feeling bad for your purchases, getting stressed, then emotional spending, even more, to try and feel better. 
We're going to give you 5 steps to stop emotional spending.
First, forgive yourself. Beating yourself up is more likely to perpetuate emotional spending. Life can be overwhelming and finding comfort is so important. Good for you for recognizing the pattern and working towards change ❤
It's time to stop emotional spending and replace the habit with something new. Our brains aren't wired to listen to "stop doing that" but, they are wired for "do this instead". That's why replacing the habit, rather than telling yourself to "just stop", is really important.
Here are a few things to try, to replace the habit:
Meditation

A walk
Cooking

your favorite meal

Making something – knitting, painting, gardening
Reaching

out to family or friends and

admitting

that you need some support today
Committing to a self-care practice may also be helpful. Check out our blog on that topic.
You're right, it might not feel as comforting the first time. But, over time, your brain will learn to find just as much (or more) comfort in your healthier habit.
Next, remove easy access to spending.
Delete your Amazon app, remove notifications for Facebook marketplace, take credit cards out of your wallet, and delete any saved credit card information from your apps – you didn't think we'd forget that one did you? 😉.
Now that you don't have the immediate temptation, it's important to give yourself the right tools to adjust.
The next time you're feeling tempted to indulge in some retail therapy, ask yourself – Would I buy this item if it wasn't on sale? or How many hours would I have to work to pay for this?
This has helped me catch myself – just because it's 60% off, doesn't mean it's a smoking deal. If I saw this item, and this was the regular price, would I be snatching it up as fast? Or would I be keeping an eye out for a sale? Realizing how much it would really cost can be very sobering.
The last suggestion we have for you is to make goals and a budget.
Turning down something you really want to buy is crazy difficult. Knowing you need to choose between this item and a weeklong Caribbean vacation, however, is much easier.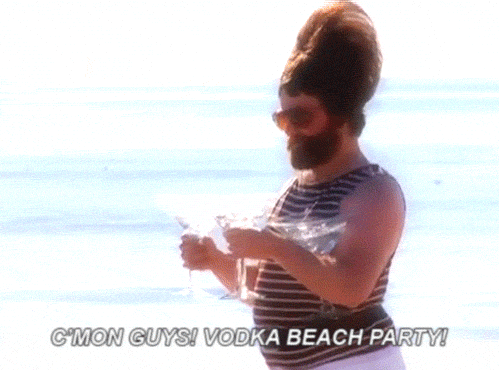 Give yourself a bigger goal to work towards so that you're not giving an item up, you're choosing something better!
These beginner savings tips will help you get started.
Those are the five steps to stop emotional spending. They really will work if you commit to them. Retail therapy is a hard habit to break, so give yourself credit for every step that you take.