Let's say that you're filling out a financial form and get to the part where they ask for a Beneficiary name. Why not just leave it to your estate? It can seem like an extra piece of information to give until you understand WHY you need a Beneficiary.
You need a beneficiary to ensure that your money, whether from investments or an insurance policy, goes to the right person or entity.
Unless your lawyer advises otherwise, most people should avoid naming their Estate as the beneficiary (the default).
Funds left to the Estate may be subject to probate or other fees and could get held up. This generally takes over a year to complete. It's not worth the headache if your loved ones would need the funds sooner than that.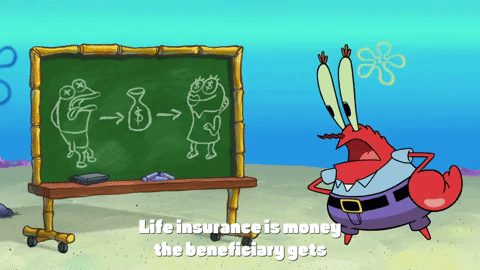 As the owner of the policy or account, you choose who the beneficiary is and can make changes at any time.
Your beneficiary will not have access to your accounts or information. They will simply be given the money once you pass. This is called a Revocable Beneficiary.
The exception to this is to name an Irrevocable Beneficiary. They still cannot make changes to your account or see your information. BUT you cannot make certain changes to your own account, including changing the beneficiary, without their permission. 
Beneficiaries should always be identified by name.
Generics like "my spouse" or "my children" can be ambiguous in the future if, at death, you are in a new relationship or have step-children.
Depending on your personal situation, you may choose to name your partner, parents, or other loved ones as your beneficiary. You can name more than one beneficiary but will need to choose what percentage each party will receive.
As this article is for general information only, be sure to talk to a professional about your specific situation before making any decisions.
And remember, your beneficiary should be updated as required! Checking your policies every two years to ensure your information is up to date is a good habit.